Oklahoma Forge, Pipeline Equipment, Crosby, Cimarron Energy, Neo Source, Pyrotek, Sooner MFG, Tonkawa Foundry, Tulsa Metal Finishing, Turner Machine, Charles Machine (Ditch Witch), Compass MFG., Cust-O-Fab, D&L Oiltools, Double Eagle Alloys, Fabsco, Hill Equipment MFG., & Integrated Metals.
I have been a satisfied customer of Precision heat treating for over 5 years. The customer service that Precision heat treat has consistently delivered is unparalleled in the industry. Everything from the prompt delivery too consistent communication has been something that the success of my own company has come to depend on. I would gladly recommend Precision to anyone.
Cust-O-Fab Superintendent
Samson Shyers
---
The partnership we have established with Precision Heat Treat is of immense value. The combination of Tom's willingness to address our specific needs, and his passion for growth, have allowed us to increase sales in a highly competitive market. We now have a local source for our heat treat needs that we can rely on for timely deliveries and competitive pricing. Oklahoma Forge is proud to call Precision Heat Treat one of our most valued vendors and would recommend their services to anyone!
-Jessica Phillips
Outside Sales Manager – Oklahoma Forge
-Sonny Davis
General Manager – Oklahoma Forge
---
Tom and the crew at Precision Heat Treating do an outstanding job for all of Neosource's heat treating needs. We have tried multiple different heat treaters in the Tulsa area and none of them have come close to the quality and customer care that we get with Precision Heat Treating.
Dustin Vanderpool
Material and Order Logistics Specialist
Neosource, Inc.
---
We've used Precision Heat Treating for over a decade. Tom and his staff are eager to respond to our needs. Whether it's an expedited run or a technical question, they're always there to assist. Precision is truly an asset in our supply chain.
Steve R.
Integrated Metals
---
Time is money in our business, and we're glad to have a partner like Precision Heat Treat that fully understands that. For us to operate at our highest potential and keep our customers working, we have to get quality products out the door as soon as possible. Whenever we've found ourselves in difficult situations, Tom has been instrumental in processing our parts in an expedited manner and working with us on finding a price we are both happy with.
Karen Smith
Buyer, Ditch Witch
---
Our experience with Precision Heat Treat has been remarkable.  They are very dedicated to offering a great service and are always available to answer any heat treatment questions.
Their performance, communication, quality and on time delivery has always met or exceeded our expectations.   I would strongly recommend Precision Heat Treat for all your heat treat needs. 
Lisa Lopez 
D&L OIL TOOLS, INC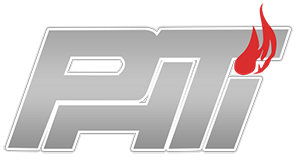 We are here to meet your needs and sustain the life of your equipment. Have a job for us? Fill out our RFQ form and we will contact you quickly!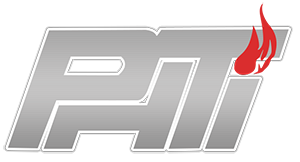 Precision Heat Treating
6300 S. 57th W Ave.
Tulsa, OK 74131
Office 918-445-7424